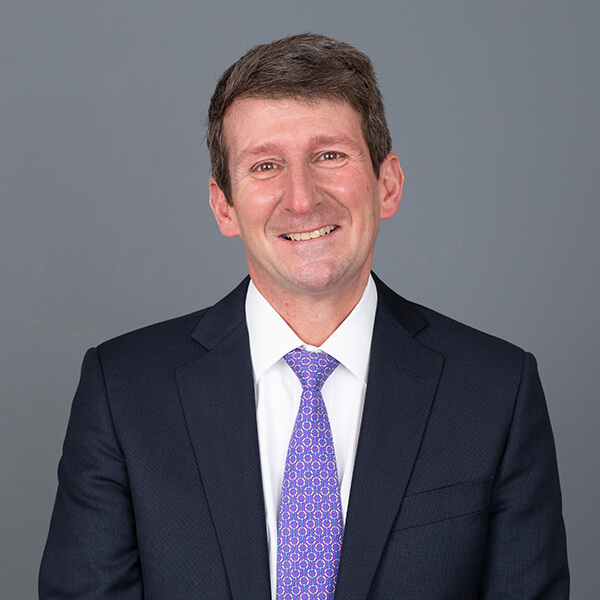 Lexington, MA – March 31, 2021 – Wingate Wealth Advisors LLC, an independent wealth management firm in MetroWest Boston, is pleased to announce that financial services executive Rich Byron has joined as Chief Operating Officer. In his role, Mr. Byron will be responsible for overseeing a multi-functional team including Operations, Financial Planning, Technology, Marketing, Investment Trading and Research, Accounting, and Human Resources.
"Rich's leadership, organizational and technological expertise provides the perfect combination of skills to capitalize on our growth opportunities and optimize our efficiency," says Wingate Wealth Advisors Partner and Senior Financial Advisor, Gary Pomerantz. "This will allow Wingate Wealth Advisors to continue to elevate its place among the premier wealth management firms in the Boston area."
Bringing 25 years of broad Financial Services experience, Rich Byron has consistently helped organizations become more client-focused and efficient through the strategic use of process improvement and the practical use of Information Technology and Data Management. Prior to Wingate Wealth Advisors, Mr. Byron served as Chief Operating Officer and Chief Information Officer at Boston Private, leading a team of nearly 200 staff, and was instrumental in designing the digital client experience for Private Banking and Private Wealth clients.
As Chief Administrative Officer for Boston Private Wealth, a wholly-owned Registered Investment Advisor (RIA) with $7-$8 Billion in AUM, Mr. Byron managed staff from the Back Office through client-facing Trust Officers and presided over a complex program of business process improvement and culture rationalization during a post-acquisition integration of disparate firms. Mr. Byron also served as the Director of Strategic Initiatives for Boston Private, working directly with the CEO and the public company Board of Directors on multi-faceted, multi-year strategy projects including the integration of five separate private banking entities into a single Private Bank.
Prior to joining Boston Private, Rich Byron was a Director-level Management Consultant at PricewaterhouseCoopers (PwC) in the Data Management and Process Improvement practice of the Financial Services industry vertical. In addition to the 12 years spent at both Boston Private and PwC, Mr. Byron's professional background includes roles at three different startups in the Boston area. Mr. Byron is a graduate of Dartmouth College.
About Wingate Wealth Advisors
Wingate Wealth Advisors is an independent, fee-only, wealth management and financial planning organization dedicated to serving the personal financial needs of individuals and families.
Since 1986, we have been providing financial guidance that is objective, tailored, and collaborative. Our integrated approach begins with a planning process to ensure your investment strategy is aligned with your needs, goals, and circumstances. www.wingatewealthadvisors.com
For more information, please contact Jennifer Roberts, Director of Marketing, at [email protected].